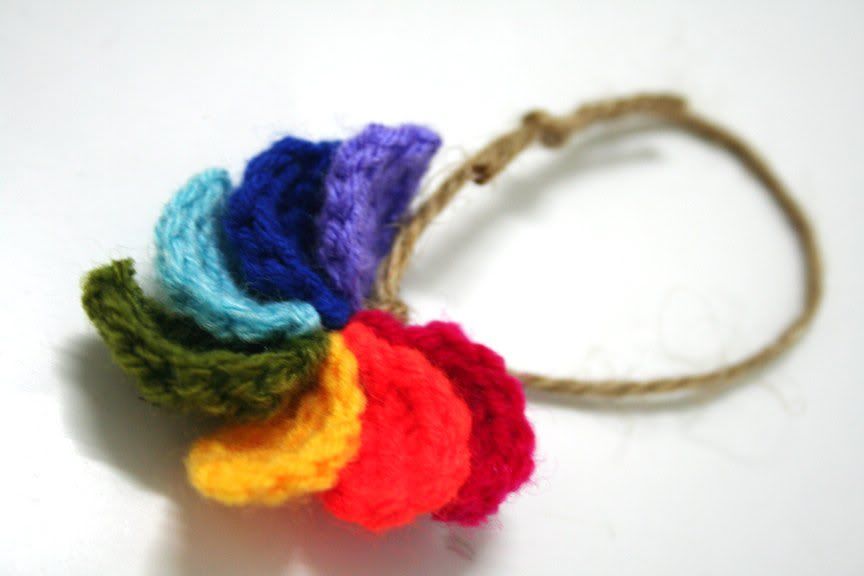 crochet leaves~*
been wanting to make flower garland for quite a while.. been searching for some cute simple leaves to go on the garland~* i came across this tutorial here!!
now, i'm addicted to it~! great~* been working on a project right now...
*should i sell it...? or just keep it in my treasure box?!? :/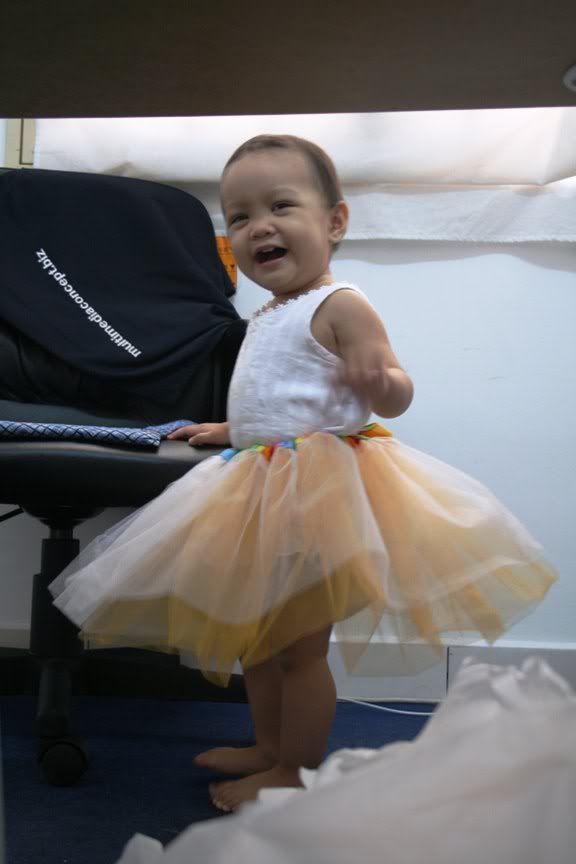 yay! finally Little Baby got her Tutu~! whoot~ whoot~*
been eyeing on the no sew Tutu for soooo long!! but, as usual... made my mind to just make something different! some crafter kind of Tutu~ hentam jelah segala teknik jahitan..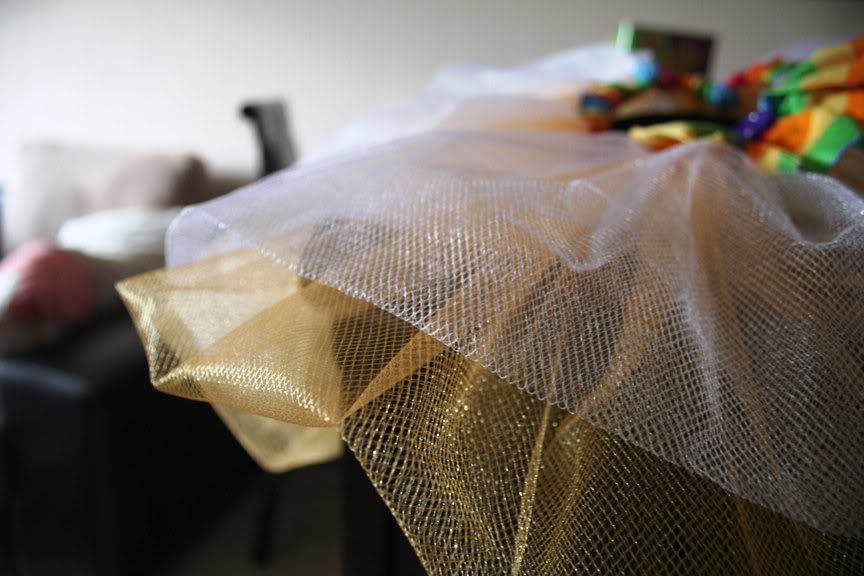 the hujung~ buat keputusan untuk biar the hujung macam ni.. kurang skit gatal2... :)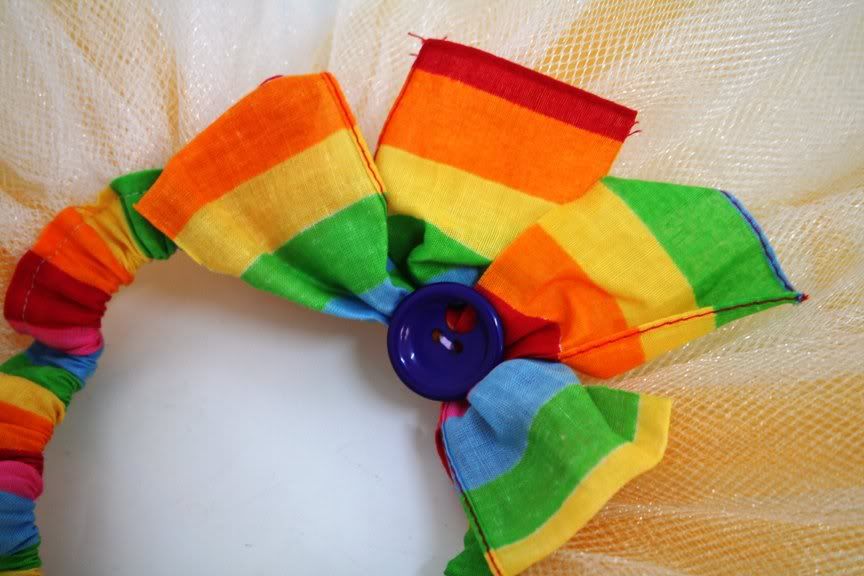 RAINBOW is our latest fav colour~! :D
yang menjadi guideline adelah my childhood memories~*
handmade nightgown, dresses, baju barbie dolls~! my first cross-stitch project~, batu seremban, chop from ubi kentang, homework pendidikan seni(yang my mom tolong~*),
and all the handmade flowers she creates~
my mom is a crafter~ she's a home maker~ been watching(kadang2 helping) her all these years..

what keeps me going is Mr Hubby yang sgt2 supportive... tak sangke dapat suami yg appreciate hal2 craft ku ni... :)

Little Baby pun membantu jugak, sebab sentiasa happy kalau Mummy pass her some handmade stuff~!

love to share all my craft with my adik-beradik(7girls!!), masing2 ada talent masing2 in craft world~! so, that's a bonus for me~*