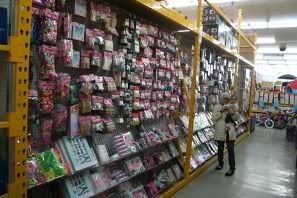 the above picture is at a wholesale shop.. murah compared to others :) they have food, craft supplies, toys, clothes, stationery, books, and banyak lagi..

i bought a skine of yarn and a roll of ribbon~
the knitting section banyak barang dah habis~ :(
jadi, beli this one comel coloured yarn yg to me cheap enough for the quality+colour :D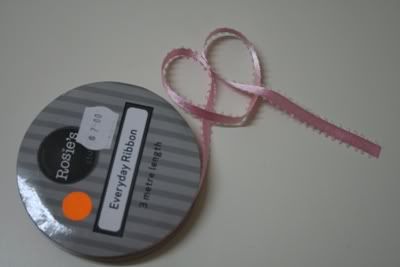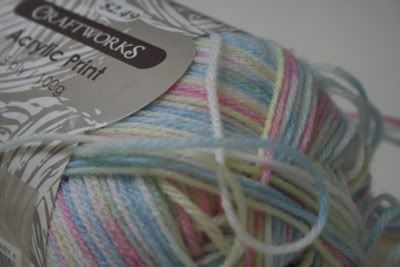 for Little Baby a book and her first doll! we named her Alice!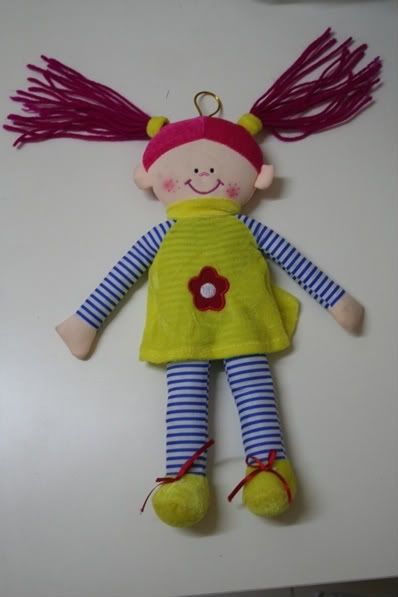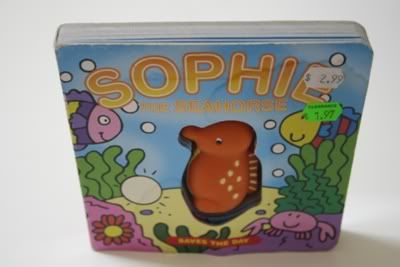 next is the crazy $1(lebih kurang RM3) shop~
bought 10pcs of singlet for Little Baby~ pinks, white, orange and green(not in picture~)! :D
sangat sesuai untuk pakai di rumah!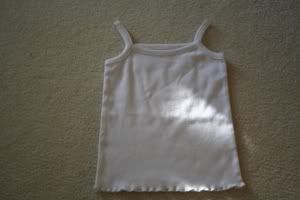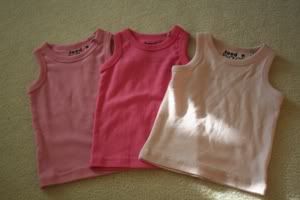 and some foam sheets.. plain and printed!! yup~ printed!! with yummy patterns!! safari!
the foam sheets are priced 50cents per pack!! O_o" yeap, i went crazy here! but, since it's below $1 each.. boleh laa untuk jagi gila sebentar~



and this ribbon..! next day pegi, the ribbons dah habis! haish~~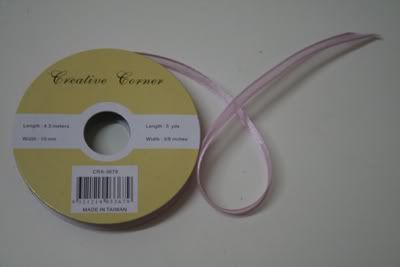 K-mart offers quality stuff for reasonable price~
slouchy hat for Little Baby(mula-mula ingat untuk diri sendiri, bila pakai rupanya untuk kids~ sedey~~)
this hat cost us about $3 sebab tgh sale.. :D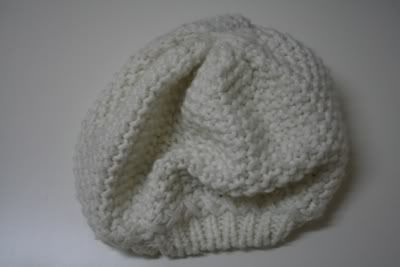 and my crochet hook and needles!! punye payah nak jumpa.. finally jumpa kat sini~ $3
bought yg size besar sebab dah ada yg small and medium size hook~



and area pusat membeli-belah Stockland!! one kedai ala-ala kedai2ringgit kat sini.. :)
japan/chinese punya kedai, kot~
beli 3skines of yarn!!

2skines of "Black with some glitter"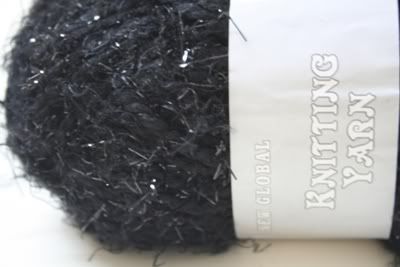 and... 1 sweet colour..
Thulian Pink
i think~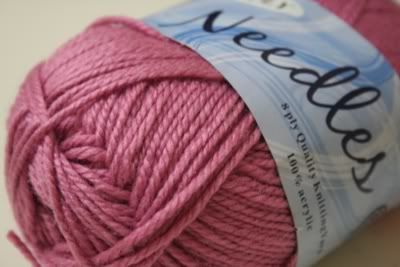 +home~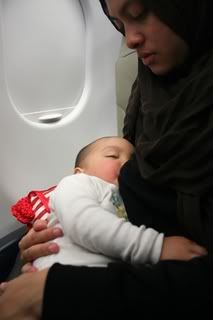 a
lhamdulillah on the plane Little Baby sleeps most of the time~ pity the uncle sits next to us, kene beri laluan
kalau Little Baby pooey~ :/

but, the uncle tak nak duduk dalam, sebab dia suka jalan2~
manage to snap some aerial view pictures~ yay! will share with you guys nanti, ya? iAllah~
and, mase dah dekat2 nak sampai, the ketua pramugari bawak Little Baby lepak pantry premium passenger~ lebih sejuk di situ~ lama jugak, sampai kami dah risau pulak.. hihi.. and Little Baby dapat hadiah!! menu memo list~ Mummy will simpan for you ya..? buat kenangan~~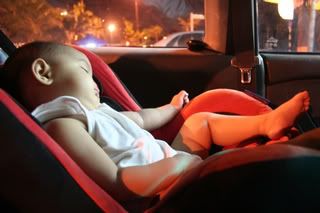 back home~ she misses the carseat.. masuk-masuk je kereta, nampak carseat, terus... hey! and senyum2~ :D

+ole-ole


most stuff yg kami bawak balik secara tambahan adalah barang2 Little Baby... toys dari Kay~ ada few toys yg kami left kat sane sebab wasn't sure Kay bagi terus to Little Baby or bagi pinjam~ :)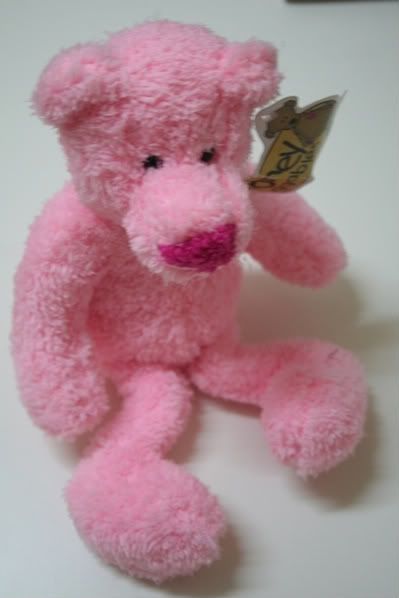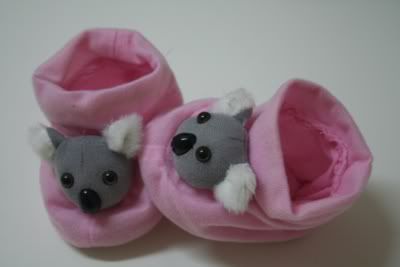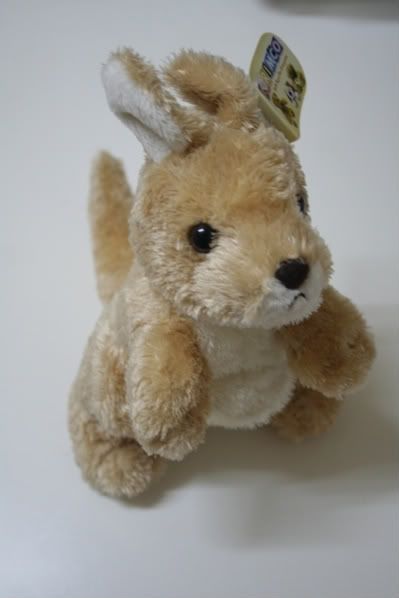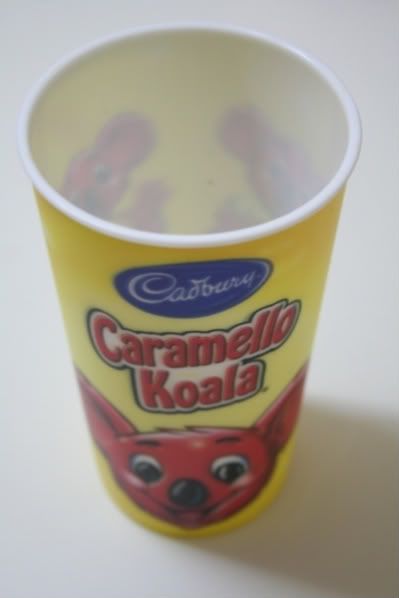 for family members and friends~
wanted to share the scent we smelled at the Serendipity Lavender Farm.. ikhlas dari kami.. dengan doa semoga satu hari nanti semua yg baca blog ni dapat sampai~ iAllah~
"the uncang+potpourri sponsored by my Mama~ tQ, Ma! :D "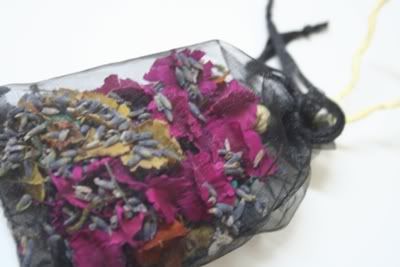 hubby's kind of souvenir~~ keychain!! :D



and some coaster.. love the designs~~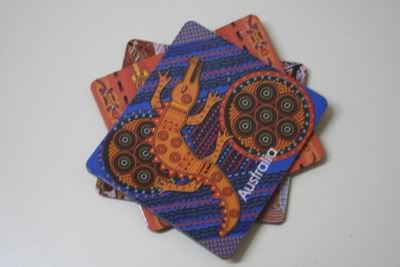 so, that's it... our journey down under~~ semoga semua berpeluang ke sana, iAllah~
melihat bumi Allah..

my view setelah balik, berubah agak banyak.. terutama dalam dunia craft ni.. you tend to respect other people's hard-work.. tak ciplak.. iAllah ada idea lain Allah akan kurniakan... :)
and to me.. kalau kita hasilkan creation kita sendiri, itu lebih bekekalan daripada ikut2 sahaja orang lain... sebab yg ikut2 itu hanya bermusim, you'll easily bored~
if it comes from your heart, you'll enjoy making it for the rest of your life... because you know it's yours..
semoga kita menjadi insan yg lebih creative dan innovative~ iAllah~