before


Lavender Sachet gift set... ordered by my MIL. jumpa teh bekas dalam kotak mainan Little Baby.. size macam sesuai.. masa ni belum buat apa2 lagi, sebab nak tunggu response from client.. 7 Lavender Sachets in a box.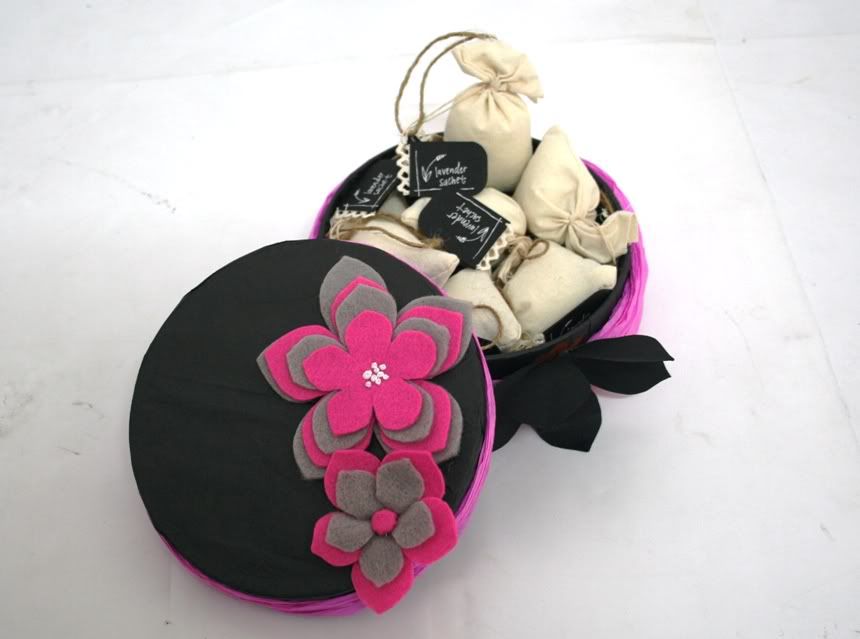 first draft
masa ni dah balut using tissue papers, also some paper flower(see the black flower? that's paper flower..)
then, add the felt flowers..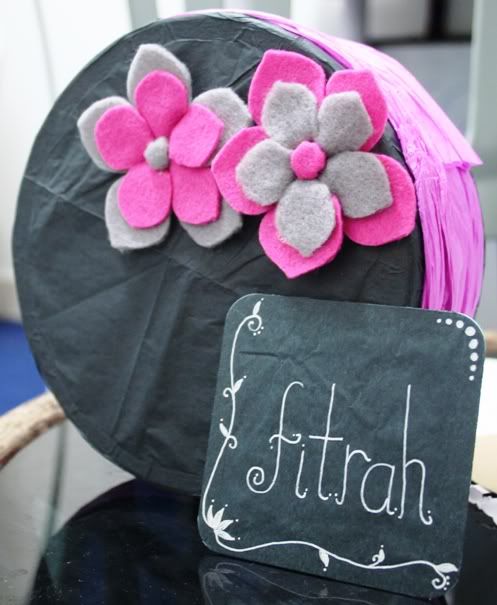 final design
after some feedback we agreed to buang the paper flower and use the felt flowers instead, but the bigger flower kene jadikan kecik skit... sebab macam besar sangat pulak~
add a card, balut dengan tissue paper. baru tau yang chalk ink works best with tissue papers!! yippie!! so happy how the ink stand-out~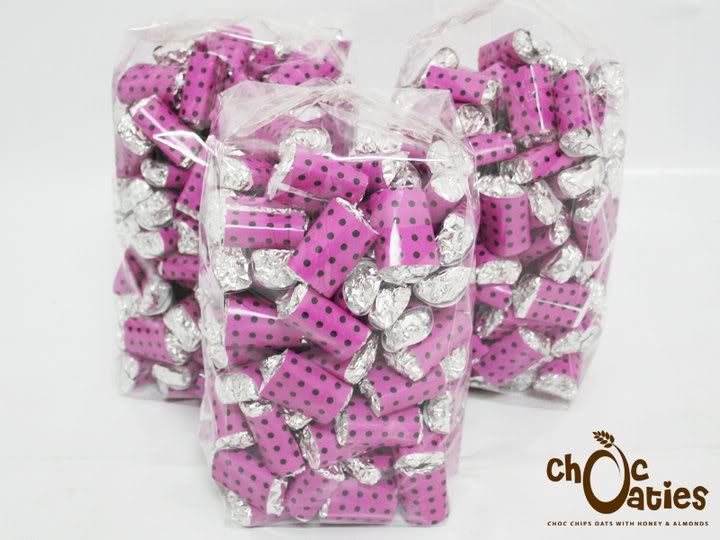 Oaties for favors... 330pcs, wrapped in aluminum foil+custom pattern papers.. :)
the Oaties.. most people call them oatmeal bars/granola bars... kami namakan dia Oaties..
oaties secara umum adalah biskut yang mengandungi oats.. macam "munchy's oat krunch"
tu..?
kami pilih nama Oaties for our oatmeal bars ni sebab senang nak sebut~ hihi!
for this projeck, mula-mula plan nak balut guna tissue paper, tapi tak jadi. sebab tissue paper tu koyak bile i nak pintal both ends.. :(
dengan cemas, terpaksa cari alternatif lain... nasib baik mmg suka buat mock-up.. kalau konfiden je haritu..? tak ke stress lat minute..? i tak suka stress, ya? :D
so, calculate punya calculate... end up dengan foil+wrapper... :)
alhamdulillah, bila hantar visual, the client suka sgt... kebetulan, she loves polka-dots...
kebetulan...? i dont think so... it's rezeki Allah~
alhamdulillah all the aunties pun suka presentation Oaties ni.. alhamdulillah ya Allah~ :')
all went well, Little Baby sangat baik... cuma cranky bila nak susu and bila all her little aunties kerumun dia... kene biasakan diri... :)